Welcome to the website of
Mary Billingsley. The artist has
been working on this series of
paintings based on the life of
Christ since 1990.
Each work begins with the
gathering of significant objects
for a still life or "stage set"
depicting an aspect of Christ's life.
Some of these "props" are obvious
religious symbols while others,
everyday found objects, indirectly
evoke the subject and help to draw
the viewer into the painting.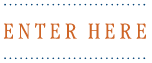 Limited edition prints are made
from the original paintings with a
fine art Roland printer at Glastonbury
Design in Glastonbury, CT. They are
printed with pigment inks on 100%
cotton rag archival watercolor paper.
These are numbered, titled and signed
by the artist.